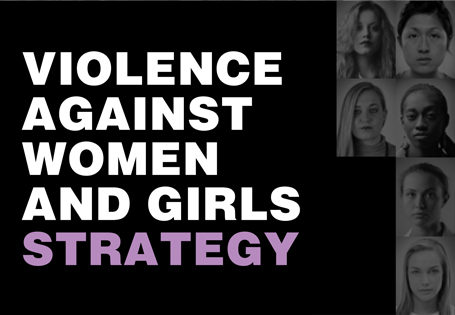 Among the priorities is a strategy for employers – 'Domestic and Sexual Abuse and the Workplace' – to make sure anyone affected can find confidential support at work and be helped to safety.
A substantial number of Domestic and Sexual Violence and Abuse Champions will be identified before March next year.
These Champions, who will not just be in the workplace but also in places like libraries, swimming pools, members clubs and groups of all kinds, will have an important role in being available for survivors and leading people towards help and guidance, as well as raising awareness in the organisation.
Other plans include establishing a Police Rape Scrutiny Panel in each force area to scrutinise case files, which have failed to attain the requisite evidential level for prosecution or where a prosecution has failed, to see what lessons can be learned.
We will promote a strategy for employers – "Domestic and Sexual Abuse in the Workplace" to make sure that anyone affected can find confidential support at work and be helped to safety.
---
Domestic Abuse and the Workplace Policy
Download the summary of the Violence Against Women and Girls Strategy
Violence against Women and Girls strategy
The north east has the first ever regional strategy to tackle violence against women and girls.
It was launched by the three regional Police and Crime Commissioners, Northumbria's Vera Baird, Cleveland's Barry Coppinger and Durham's Ron Hogg. Together they  have devised the 20-point plan to provide support and protect women and girls who are victims of violence or abuse of any kind.
The Violence Against Woman and Girls Strategy, with a foreword written by Shadow Home Secretary Yvette Cooper, follows months of consultation with a range of partners and the North East Women's Network. It contains pledges around:


Domestic and sexual violence and abuse
Human trafficking and sex work
Forced marriage and so-called honour crimes
Harassment and stalking
Female genital mutilation
Figures show that in the three north east forces alone during April 2012 to March 2013 there were over 4,800 violent crimes against women, including 109 serious sexual offences, 86 honour based violence incidents and eight cases of stalking –  as well as 53,500 incidents of domestic violence.
However, it is estimated that nationally less than half of the 1.2 million domestic abuse victims and only about 20% of all sexual abuse victims ever report incidents to the police.
Vera Baird said: "This strategy sets down in black and white exactly what we will be doing in the north east to ensure we are at the forefront of work to protect women and girls.
"These are all real, measurable actions – it is not a vague wish list of what we'd like to see in the future. These priorities will happen and many are already underway.
"Our overall aim is simple – to make help more available so that whenever or wherever a victim-survivor feels able to seek help, there is someone in her immediate surroundings who has the training needed to cope calmly with any disclosure and can engage her with support services and a route to safety.
"It's even harder for people subject to cultural pressure to make reports and the figures showing the proportion of people suffering from so-called honour crimes, for example, are not known but are thought to be even fewer. Clearly this means we need to improve access to support to encourage more women to get to safety.
"We also want to encourage services to work more closely so that when a victim-survivor does speak out, she will not be referred on from agency to agency for each separate need, but, having spoken to one organisation, will get access to all the sources of help she needs."