Police and Crime Commissioner Kim McGuinness has set out her plans for policing during the lockdown and the crucial changes that will need to happen as the region looks to recovery.
From monitoring fines issued by frontline officers to preparing plans for any post-lockdown crime spikes, the document sets out how the police commissioner holds Northumbria Police to account on behalf of the public.
This Coronavirus Response Document sets out the changing way the force's performance will be measured, and how the commissioner will work with the chief constable to ensure public safety.
It includes:
Regular reporting from the force to the commissioner on the number of enforcement notices issued and assurance of standards and legitimacy around these.
Ensuring plans are in place to support people trapped at home with a violent partner during the lockdown.
A renewed focus supporting the local services that help turn young adults away from a life of violent crime as a vital part of the region's recovery planning.
Co-ordinating the work of the police and local justice system to ensure there are plans in place for any post-lockdown rise in crime.
Ensuring the force continues with plans to recruit hundreds of new and replacement police officers and staff.
You can read the full document here.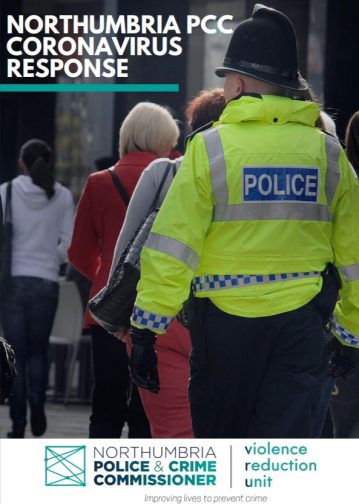 Response Plan infographic