PCCs Mark Anniversary of Strategy to Prevent Violence Against Women and Girls
10th December 2014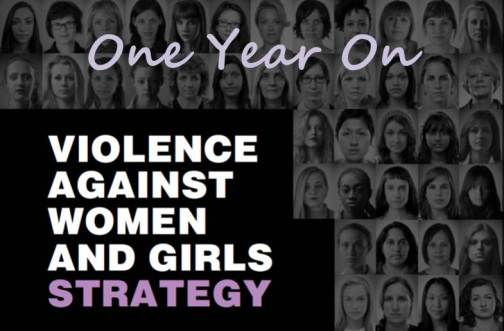 North East Police and Crime Commissioners Ron Hogg, Vera Baird and Barry Coppinger marked the first anniversary of the region's first ever strategy to tackle Violence Against Women and Girls, by holding an event attended by professionals from across the region.
The strategy sets out a number of measurable actions which agencies across the region are carrying out to tackle a range of issues around violence and abuse affecting women and girls.
The event held in Durham this week demonstrated the dynamic partnership approach, ensuring that domestic and sexual violence remains victim focused and a priority in the region.
Ron Hogg, Police and Crime Commissioner for Durham said: "I am pleased with the progress made towards all the priorities in the strategy. I want to thank all those involved for transforming the actions from paper into practice.
"I can't stress enough that tackling domestic abuse is everyone's business.  There were 14,500 domestic abuse calls made to us last year, which is about 40 calls every day. Domestic abuse accounts for 8% of all crime in County Durham and Darlington and 40% of violent crime reported to us was domestic abuse.
"We will continue our journey to work hard together to eradicate domestic abuse and encourage victims to come forward, and not suffer in silence."
Northumbria Police and Crime Commissioner Vera Baird, who said it was fantastic so many people had attended the strategy's one year on event, said: "People talk about this strategy transforming the way violence against women and girls is dealt with in this region and I am extremely proud that the north east is leading the way."
She spoke of initiatives introduced in the Northumbria region since the launch of the strategy, including the Court Observers' Panel using trained volunteers to ensure rape trials do not make or use inappropriate myths and stereotypes in court and a pilot which is running in both Newcastle and Sunderland where refuge workers go out to high risk domestic violence calls with a police officer at peak times offering support and advice to victims.
She said Police and Crime Commissioners were using their profiles to change the public's view of violence against women and girls, adding her thanks to everyone there. She said: "None of this could have been achieved without the work you are doing to support us. You help keep us right and tell us when things need to be done differently."
Barry Coppinger, Cleveland Police and Crime Commissioner said: "The work done over the past twelve months has helped to bring to light many issues that often go unnoticed in workplaces and on the streets. It's vital that we bring the region together to help those who are suffering at the hands of violent perpetrators and the north east is fast becoming the cornerstone for fantastic support and best practice in this field.
"I promised that this strategy wouldn't just be another document gathering dust on a shelf and we've certainly delivered on that as it's something which police and partners have brought life to over the past twelve months. In Cleveland, I've personally seen some excellent work being done on the strategy and will continue to work with both Ron and Vera to move the strategy forward in 2015."