Police Commissioners Reject Legal Review Curbs
27th October 2014
Police Tsars Reject Legal Review Curbs
Vera Baird called the changes a "worrying interference with the rights of ordinary people" Chris Harris/The Times
Frances Gibb Legal Editor, The Times Newspaper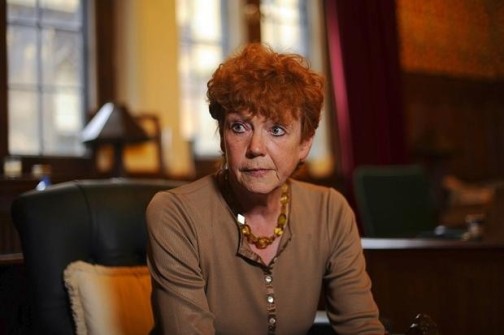 Ministers' plans to curb the rights of individuals to challenge government decisions are condemned today by 11 police and crime commissioners, including a former Solicitor General.
In a letter to The Times, the police commissioners warn that the proposals on judicial review will inflict "deep injustice", curbing powers to hold public authorities to account.
The plans come before the Lords for a vote today after criticisms by senior judges, the Bar Council, the Law Society and many others.
The commissioners, including Vera Baird, QC, who was Solicitor General from 2007-2010, say that the changes would be a "worrying interference with the rights of ordinary people which have already been seriously undermined by legal aid cuts".
Chris Grayling, the Justice Secretary, is concerned that judicial review has become a growth industry, exploited by campaign groups or used to delay and block infrastructure projects. The Ministry of Justice says that from a handful of cases some 20 years ago, there were 15,000 applications last year — a rise of nearly 7,000 per cent. Ministers claim the changes would be "modest in scope".