Vera Baird visits old police station to praise work of local charity
19th February 2016
Police and Crime Commissioner Vera Baird made a special visit to Ashington's old Police Station to see first-hand the excellent work being undertaken by local charity organisation, Real Deal Plus.
Real Deal Plus is an independent Charity established in December 2011 to support vulnerable people in the local community by offering a warm place of care and refuge, a listening ear, companionship and direct practical help.
The organisation moved into the old Police Station and Court House on Station Road in November 2014 and now uses the building as a base from which to run its community support programme.
The building, now referred to as 'The Ashington Life Centre' acts as a community hub boasting a Teen Bar, Community Cafe and emergency food bank. The premises are also used by the local community to host parties, dance groups and a Youth Project offering activities and apprenticeship training to benefit local young people.
Northumbria Police and Crime Commissioner, Vera Baird, said: "I was delighted to see first hand the great work undertaken by the team, they are making a real difference to the community. Real Deal plus has many supporters including local MP, Ian Lavery.  I look forward to following the work of the team over the months and years ahead.  They are making a real difference to the local community."
Councillor, Stephen Fenwick, Leader of Ashington Town Council, said: ""I was pleased to get the opportunity to personally visit the building and on behalf of the Town Council, was very encouraged to see the positive progress being made by Real Deal Plus on a number of valued projects aimed at a wide-range of age groups and needs".
Kath Falcus, from Real Deal Plus said: "We were extremely honoured to receive this visit and thrilled to be able to showcase the vital work we are doing to support the most vulnerable members of the local community. In the current economic climate and the introduction of Universal Credit, this type of support is proving to be a lifeline for many families in Ashington and the surrounding area. The Commissioner's support, and that of the Town Council is very encouraging and we look forward to building on this relationship in the coming months."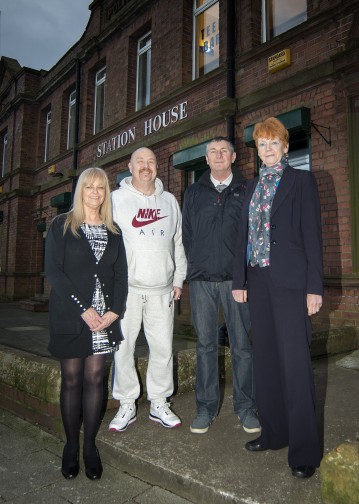 [Photo: Left to Right – Kathryn Falcus, Dave Falcus, Councillor Stephen Fenwick and Vera Baird PCC]